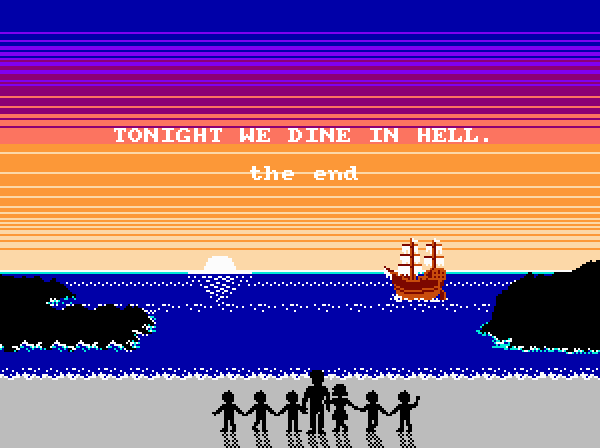 Dit begint wel een beetje overdreven te worden, alhoewel het niet echt een verrassing is. DRM betekend macht. Naast dat je kan controleren of mensen een spel legaal hebben gekocht is het natuurlijk ook mogelijk om deze mensen te straffen als ze niet positief reageren op je merk, iets zeggen wat je niet bevalt of een avatar gebruiken die je niet leuk vindt. Liet EA al eerder zien dat ze een volledig eigen mening hebben over DRM (de mensen die tegen zijn, zijn een zeer kleine groep), gaan ze nu weer net dat stapje verder. Zeg iets negatiefs op hun forum en je wordt gebanned. Gezien je via hun systeem de spellen moet spelen die je gekocht hebt, betekent dit automatisch dat je je eigen gekochte spellen (nooit?) niet meer kan spelen. Zelfs niet in je eentje. Ik vraag me enorm af hoe rechtmatig dit weer is, maar vooral ook of ze te groot zijn om de onredelijkheid van dit geheel in te zien. In mijn geval ben ik €110,00 lichter als ze me zouden bannen. Ik zal dan ook zeer waakzaam zijn wat voor verdere investeringen ik in EA games zal doen. Want het kan dus gewoon afgepakt worden.
Rock Paper Shotgun's John Walker is investigating EA's habit of banning customers from playing their own games. All it seems to take is a naughty word on their official forums. The bans prevent even single-player use of games, and EA does not give refunds.
Despite repeated attempts to receive a statement on EA's current position on their banning procedure, we have only been met with silence for the last fortnight. … I'm building up quite the portfolio of affected gamers, who find after a forum violation they're unable to access their Origin games. And within this is a more disturbing trend – those who are finding that their forum bans are, without explanation, becoming permanent bans. Permanent bans from accessing their Origin accounts, their Battlelog accounts, and therefore downloading purchased games, and playing online. Something which obviously raises serious questions about consumer rights, which is of course another angle we're currently investigating.
Walker points out that even if someone posts "invective-speckled" rants, that should only earn a forum ban, not the complete swiping of entire game catalogs.

For years, DRM advocates scoffed at the idea that it would be used for bullshit like this — the refrain was always that it was about preventing piracy. But managing rights is what DRM was built to do, so that is what it's used for.

The problem is not that EA has an intentional policy of punitively screwing its customers. It will fix this specific problem, now that enough people have noticed it. The problem is that the machinery of DRM creates perverse incentives for everyone from top executives to forum moderators, and the corporate veil creates moral hazard to go with it. So you never know where the next shit ganache in the chocolate box will be.

EA Origin Bans: Update Edition [Rock Paper Shotgun]

Boing Boing