Nokia Lumia en Metro: Twenty four hours of Lumia | Alasdair Monk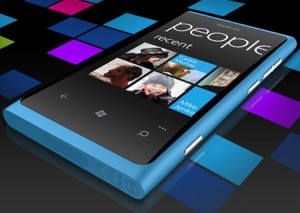 Ik ben al jaren helemaal klaar met Windows Mobile, ik vond het echt niets. Nokia, de oude helden, hadden me ook extreem teleurgesteld. Symbian laten vallen, de N900 is achteraf een lachtertje geworden. Het vlaggeschip N97 liet zien dat ze zelfs niet eens meer solide hardware konden maken. En toen stopten ze met alles en gingen ze Windows phones maken. Nu vraag ik je! Deze onheilige samenwerking voor een op voorhand kansloze onderneming wekte bij mij niets dan weerstand. Dat gaat hem niet worden. Toch begon me na een tijdje iets op te vallen. Iedereen die al met Metro rond loopt klaagt er eigenlijk niet over. Sterker nog, ze lijken allemaal best tevreden. Dat is vreemd. En eigenlijk ziet het er best fraai uit, ook dat is vreemd. Niet zo'n stomme startknop die je met een pennetje moet aanklikken omdat je met je vingers te lomp bent. Nee, iets heel anders eigenlijk. Zeker na het lezen van onderstaand artikel denk ik dat ik mijn nostalgische gemopper maar eens goed moet parkeren en toch eens echt naar het fenomeen moet kijken. Want is het zo slecht als we mogen verwachten? Steeds meer signalen zeggen heel erg van niet. En dat is wennen!
Twenty four hours of Lumia
I admit it. I'm one of those jerks who you meet in the pub that bores you to tears about how "on so many levels" the iPhone is the epitome of man-made beauty, when all you want to do is drink your pint and flirt with Jenny from accounting. But, in my defense, I am a designer; and all those thousands of macro and micro decisions that go into making something as wonderfully complex as a operating system, fascinate me. Also, Jenny has a boyfriend, you dick.